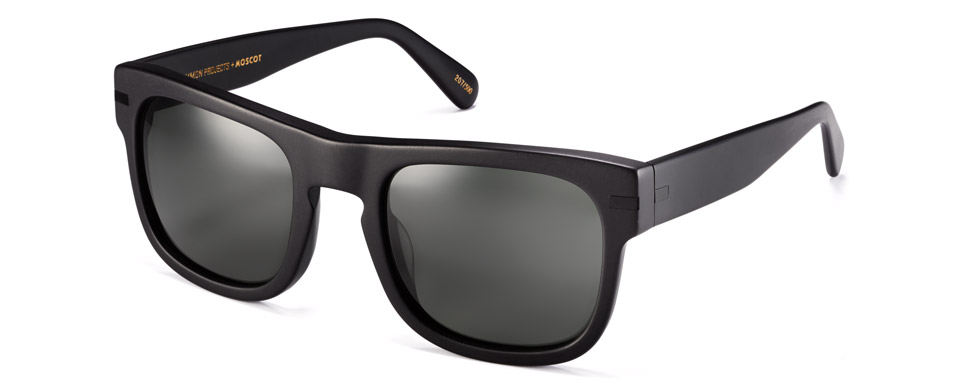 A LIMITED EDITION
102 year-old New York City eyewear institution, MOSCOT, and renowned fashion brand, Common Projects, announce the revival of TYPE ONE — a collaboration sunglass first born in March 2009 between the two brands.
Garnering worldwide success with the launch of the original TYPE ONE — a sunglass made in uniform Matte Black Italian acetate, with subtle tone-on-tone, high gloss metal details, and G15 glass lenses with UVA and UVB protection — Common Projects and MOSCOT have teamed up once again for a second iteration of the widely popular style.
Combining MOSCOT's ethos towards quality construction and Common Project's utilitarian design philosophy, TYPE ONE fuses luxury materials and flawless execution, with sensible, minimalistic practicality. Featuring gold temple printing with unique serial number stamping, Matte Black Italian acetate, a fine leather case, and custom chamois, The Limited Edition Common Projects + MOSCOT TYPE ONE remake is basic in its truest form, yet intrinsically classic in its careful attention to detail and flawless execution.
Five hundred pieces of The Limited Edition Common Projects + MOSCOT TYPE ONE can be found at MOSCOT Shops, online at moscot.com, and select specialty retail shops.
SIGN UP NOW TO BE IN THE KNOW